May 30th 2012 · by Deborah Cole
Tip #7 – Provide True Value
This is probably the most valuable of all the social media marketing tips except for Tip #1 which is "Engagement," because that what it's all about. When we're talking about engagement, real engagement, tip #7 is a business tip in and of itself, regardless of social media. But it's so relevant when it comes to you going viral.
Going Viral in Social Media Marketing
Now, everyone comes to me and they ask, "How do I go viral?" Or I go to these networking events and they say, "Let me buy you a drink and let's spend 10 minutes and come up with a campaign and I want to go viral." And all they want to do is game the system or figure out a way like, "Oh, I heard you can get someone from the Philippines and they'll tag your videos and get 20,000 people checking it out, and oh, how can we do this?"
And it's all fake, fictitious, even like Twitter…you can follow people just so they can follow you back, and it's like gaming the system.  And you know what? The only value that that serves other than the SEO and the linking and whatnot…And it's valuable in the SEO world, and people like doing it and they're so attracted to it…as well as social proof. Right? Because if you do have a number of posts and people that like it, then other people go, "Oh, I gotta check this out."
Don't Try to Fake It in Social Media – It Just Doesn't Work
However, if you don't exercise and execute this tip, I know I haven't said it yet, number 7…But if you don't exercise this and follow this as a core principle in your business, you will fail miserably, even if you pay for 20,000 people to like your video or like your post or whatever.  Because you're not providing the value that your clients want.  So this tip, probably the most important, number 7, is "Provide True Value."
That's in your business. Make sure your business has real value, that you treat people exceptionally well.  Offer them an extraordinary service, and then they'll review you positively on Yelp and all these other social media sites that are review sites.  But not without you really providing value.
So we want you to get reviews on these geotargeted apps and services. That's critical. That's something that you need to do, right?  The more people are using these apps and services the more relevant and your good reviews are going to come in handy. And if you're not on there, you will lose business. They will go to your other competitors.
So the best way to do this is provide real value, provide exceptional service to your clients, and again, it's your bottom line real business strategy and strategic advice.  Right? Even if social media didn't even exist, it's something you should do, but now that it does, now that social media is so popular,  and people talk about your company, good or bad on the networks where it spreads like wildfire, this is critical – Providing Real Value.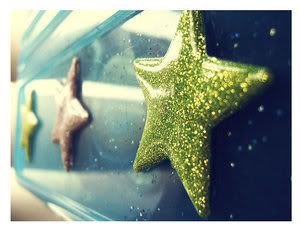 Social Media is a Place Where You Can Make Your Clients Feel Like Stars
I was having a conversation with a new client that has luxury rental cars. And they're doing some really cool stuff about treating their clients like VIP's.  They (the client) become the star for the day.  Everyone wants that 15 minutes of fame, and they're giving it to them.
They are not just giving them a really cool, fast, luxury, gorgeous sports car that drives fast, that is sexy, and has a sexy roar to the engine.  They're also doing a lot of really special things to treat them like celebrity status. And that's how they're going to differentiate themselves from the competition, and that's how they're going to get awesome reviews on Yelp and all the other social media sites…Facebook,  when they check in, Foursquare, all these other places because, they're providing such an experience for their clients that their clients can't help but talk about it and spread the news.
So provide real value and you will get real reviews that are exceptional, five star reviews.
Real value = Real Results and Real Positive Reviews.
So that's Tip #7 – Provide True Value
Cool Facts about Coach Deb Cole:

| | |
| --- | --- |
| | Before the term "Social Media" was ever even coined, celebrities and business owners have sought out her advice for marketing on the internet. Author of the 1st book on Twitter and Social Media Marketing; Deborah's been on award winning TV shows, international Radio Shows, seen in the movies, been a regular columnist for Entrepreneur Magazine and highlighted in The Wall Street Journal. Now she's here… to show YOU how to do the same. |
Psssst! Check it out…

Get behind the scenes interviews, exclusive webinar invites and special "How-To" videos for the latest Apps in Social Media and hear about the Hottest Trends directly from the CEOs and Founders!
Sign Me Up Now!