Jun 6th 2012 · by Deborah Cole
Tip #9 – Share Educational Content
You can educate your way to social media marketing success.  What do I mean by that?
Share things that are worthwhile to contribute to peoples' minds, intelligence, intellect, and knowledge base.  People like learning.  People want to be informed, and people want to share things that they learn about. So they wind up spreading what they learn from you.  So you be the teacher. You provide the content, and they wind up sharing that same piece of content.
They literally share it on Facebook, they re-tweet it on Twitter, they forward it on LinkedIn. This is just a way that they spread your message and once again, you get exposure.
It's also great for your clients to see the value and the intellect that you offer.  And it provides more social proof or more proof or evidence that you're a valuable contributor and someone that they want to know.  Like, especially if you've got a good group following.  And I say that in very friendly terms, I'm considered a geek in my world.  My friends want to learn stuff.  It's their highest value.  Stimulate their mind and intellect, and that's how you stimulate them sharing things. Right?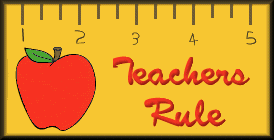 So stimulate their intellect.  Feed their minds. Feed their brains with good, newsworthy content, relevant tips.  This could be you teaching them things within your industry, your business that are relevant. Or it could just be in general. You could be sharing something that's really useful.
Make Your Followers the Hero in Social Media
When you do things like this, your followers wind up, number 1, feeling cool that they went to your wall and have been educated.  And they're like, "Yeah, this is awesome information.  I'm going to come back here more often."  It reinforces them visiting your page because you provide true value in an educational sense.
It also helps them get accelerated results to watch you spread intelligent news and information and learning to their followers. Because you help them be the hero to their followers.  And you make them the hero, they consider you their hero.   So make them the hero and you'll be their hero.
Another variation about sharing newsworthy or educational content is going to be revealed in Tip #14, kind of the next level of sharing news as it relates to you, personally.
So check out Tip #14 in this "Secrets to Social Media Success" series, and you will get a next level of educational sharing that your clients will absolutely love and be bonded to you in a very, very personal way.
So that is Tip #9 – Share Educational Content
Cool Facts about Coach Deb Cole:

| | |
| --- | --- |
| | Before the term "Social Media" was ever even coined, celebrities and business owners have sought out her advice for marketing on the internet. Author of the 1st book on Twitter and Social Media Marketing; Deborah's been on award winning TV shows, international Radio Shows, seen in the movies, been a regular columnist for Entrepreneur Magazine and highlighted in The Wall Street Journal. Now she's here… to show YOU how to do the same. |
Psssst! Check it out…

Get behind the scenes interviews, exclusive webinar invites and special "How-To" videos for the latest Apps in Social Media and hear about the Hottest Trends directly from the CEOs and Founders!
Sign Me Up Now!