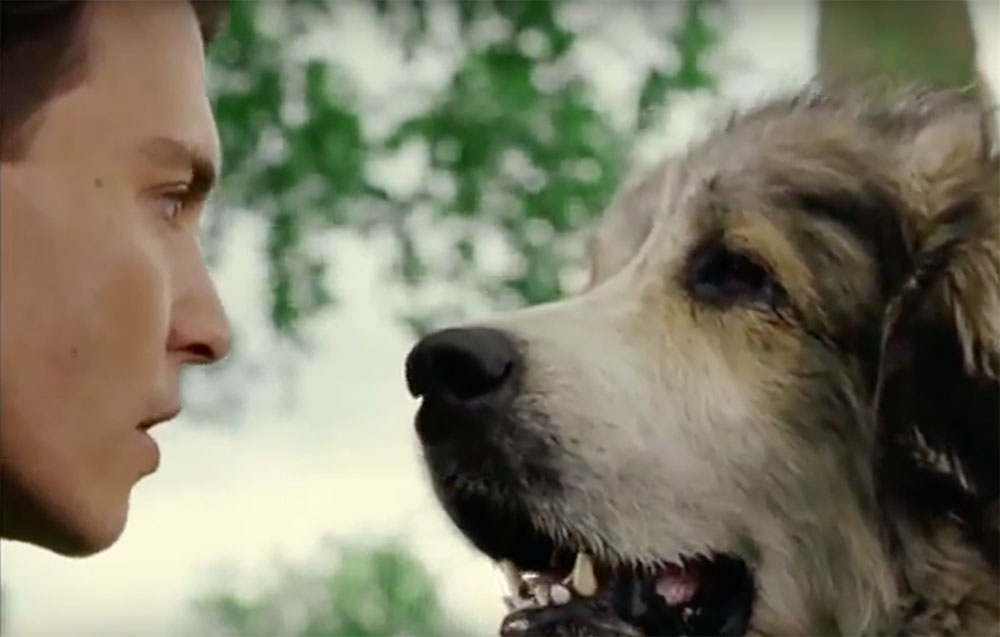 "Now, I want you to pay particular attention to the teeth."
Finding Neverland is one of my Top Ten Fantasy Movies of all time. Providing an alternate perspective behind the Peter Pan story, Johnny Depp does not disappoint in his role as the writer of the Peter Pan story.
Finding Neverland gives you a "behind the story" look at how the masterpiece "Peter Pan" was written and the people who inspired it. Not to mention providing a dramatic story and tissue box ending.
But more than that, this movie is an inspirational catalyst for entrepreneurs everywhere. It's our imagination that drives our companies. CEO's are charged with providing the Vision that's bigger than the minutia of the million details involved in running a company.
This clip inspires so many, many, many thoughts in me about ideas, imagination, inspiration, and the people behind great companies, and the million dollar ideas that are spawned from letting our imagination run wild. Not to mention the metaphor between Peter and those around you who merely serve as the Candle-Snuffers in your life.
Watch this 1:50sec Clip from Finding Neverland
(Then tell me what thoughts it inspires in you in the comment box below.)
"This is absurd. He's Just a Dog."
"JUST a Dog??? Porthos dreams of being a bear, and you want to dash those dreams by saying he's "JUST a Dog?"
What eyes do you see your world with?

Do you use "Candle-Snuffing Words" to dismiss possibilities?
Are you like the cynic, Peter who only sees "what is" verses what might be?
Or do you see a Diamond when everyone else sees "just a rock"?
Typically the greatest challenge an entrepreneur has in her life is combating the negative energy that's thrown at her by those closest to her.
Henry Ford said. "Whether you think you can or think you can't… you're right." In other words, if you think you can't, you'll stop yourself from seeing any further than to see what's directly in front of you. You'll stop pushing forward in a visionary direction. But that's not how Disney World was built, was it? Walt Disney saw what others couldn't see… until they did, because he created it.
We create our paths in life. Each and every thought we have leads us to make a specific decision which will bring us in one direction or another. The only real question to ask yourself is, "What Direction do I want to head?"
Who are the people in your life who try to dash your dreams? Perhaps you dream of being a famous actor… perhaps a best-selling author… or sought after musician. Maybe you have been dreaming of opening up your own business, building an empire full of great people doing great things. But perhaps you also have doubts that your diamonds are "just rocks".
In my next diary post, I'll draw inspiration from another favorite Johnny Depp movie of mine, "Willy Wonka and the Chocolate Factory" to address "Global Beliefs" lovingly shared by those closest to us in our lives to keep us from pursuing who we were destined to become.
In the meantime, I want to hear your dreams. Your Diamonds. Your Dancing Bears. In the comment box below.
Recently I had a consult session with someone who wanted to start her own Virtual Assistant Agency, but wasn't sure if her skills alone would help her make this dream a reality. One of the pieces of coaching I gave her was to tell as many people as possible and let them know the new business she was going to start. Within one week of her sharing her dreams with me, she had her first client! And all it required of her was to start telling her friends what she wanted to do!
Now it's time for you to do the same. Will you share your goals with me (and my readers) in the comment box below? Who knows where this simple decision of yours will lead…
Until next time…
~deb~