Get ready to have your mind blown with Mark Joyner and this upcoming LIVE Conversation I'm having with him this Wednesday at 4pm PST / 7pm EST – and allowing my friends to join in.
But 1st… before you continue reading… I want to make sure you are ready. Are you ready for the Red Pill? Because most people are not. So the upcoming LIVE Interview with Mark Joyner is reserved exclusively for people ready for the red pill.
The intel Mark Joyner possesses exceeds that of the average citizen. And he's ready to reveal it to those who want to know what's really going on in the world, and how they can guard their mind from the manipulation of the media – both traditional and social media alike. In this exclusive interview with Mark Joyner, we'll discuss the following issues facing us in the world today, in 2020:
MIND CONTROL MARKETING – LIVE WITH MARK JOYNER
JOIN the LIVE Conversation on my NEW YouTube Channel: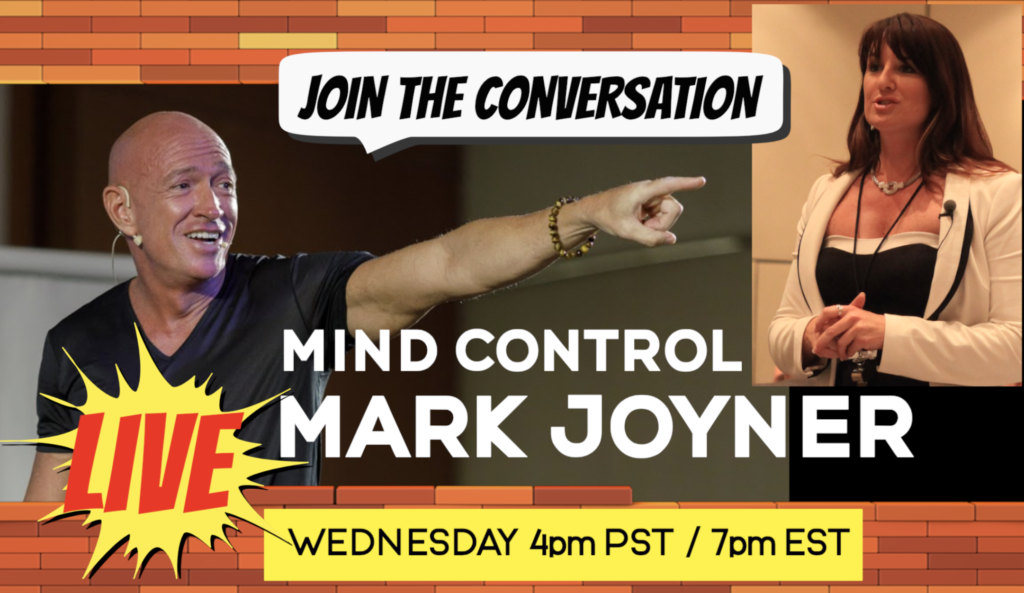 Why is it important to learn about PERSUASION?
How is your data being used against you?
How Will Personality Marketing Influence The Masses?
How Can You Guard Your Mind In 2020?
What Mind Control Tactics are being used to manipulate your emotions?
What's the real cause of unrest and conflict in the world today?
What's the role of Intelligence Operations being played in the world right now?
Mark Joyner is known by insiders as the Father of Digital Marketing. started the first ebook publishing company 10 years before the Kindle, he launched the first online ad tracking company, he started a pay per click search engine while the Google boys were still in college, he invented the tracking pixel while Mark Zuckerberg was in elementary school, and many other online marketing technologies and techniques and tech used by everyone around the world today. One of Mark's startups, Startblaze, shot to the #36 most visited site on the planet within 6 weeks of launching – on a zero dollar ad budget.
Can you say WOW!?
Mark Joyner is the author of over a dozen books in print in 25 languages. 4 are #1 bestsellers.
His Books are used as University text books around the world.
Mark is a former US Army Officer and a Cold War veteran of military intelligence.
Mark has been awarded for his military service by the NSA, the Defense Language Institute, the US Army, the Republic of Korea Army, the Korean Consulate General, and the President of the United States.
And now, he's joining us in an Exclusive LIVE Conversation on the #ShareThis Show this Wednesday 4pm PST / 7pm EST on my new YouTube Channel.

Get Ready to have your Mind = Blown